More Times available for large groups and special events! Contact Us for details.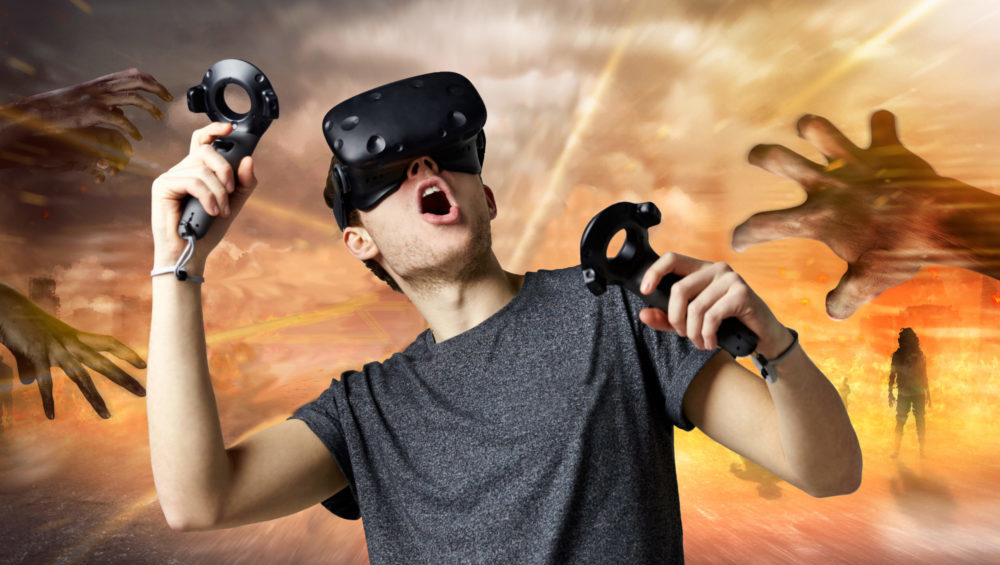 Cleveland's Primier Virtual Reality Arcade
Bill's Crib VR room at Perplexity Games is a virtual reality arcade for up to eight players at a time. Choose from a huge variety of single-player and multi-player VR games: from casual adventures to thrilling next-gen eSports, our VR Arcade has something memorable in store for you! See if you've got what it takes to Walk the Plank, try your hand at shooting zombies, or just explore what VR is all about.
Choose from a huge variety of single and multi-player VR games, from classics like Fruit Ninja and Angry Birds to intense shooters like Pavlov. Our virtual reality arcade combines cutting-edge technology with exceptional customer service. Our goal is to create unforgettable experiences that transport our customers to new and exciting worlds, all while ensuring that they have a comfortable and enjoyable experience.
Who is it for?
Our Cleveland VR room is perfect for anyone who's looking for a little fun and adventure! This VR experience is not to be missed – so gather your games gang and come try it out! We welcome birthday parties and bachelor/bachelorette parties. Our VR space can accommodate up to 8 people at once, ages 8 and up
Booking
Weekend bookings: We are open for walk-in games from Friday 5-9pm and Saturday 12-9pm. This is subject to availability, so book online to guarantee your slot.
Weekday bookings: On weekdays we are appointment only! Book your spot online at least 24 hours in advance.
Have questions? Give us a call! 216-273-8000 ext. 5
BOOK NOW
Price
$30
for 60 minutes of immersion
Contact us for discounts on large/long bookings